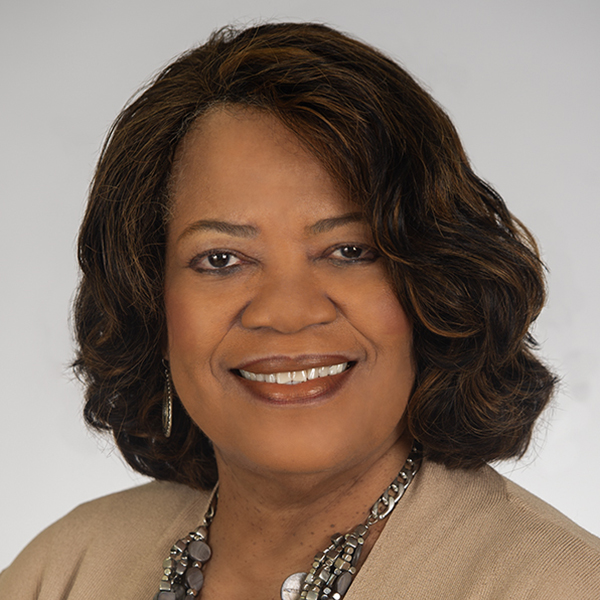 Executive Director Diversity and Faculty Development
Contact
Academic Affairs
3302 Gaston Avenue
Dallas , TX 75246
lholyfield@tamu.edu
Phone: 214.828.8485
Academic Affairs

Biography
Dr. Lavern Holyfield is Assistant Dean for Diversity and Faculty Development.  She is chair of the Faculty Development Committee (FDC).  She is directly responsible for oversight, planning and implementation of initiatives to foster professional development and skills enhancement among the faculty.
Dr. Holyfield is a fellow of the American Dental Association's (ADEA) Leadership Institute and the 2012-2013 ADEA Gies Foundation Education Fellow.  She also completed the Institute for Teaching and Learning, a program sponsored by the ADEA and the Academy for Academic Leadership.
As chair of the Faculty Development Committee, Holyfield works collaboratively with faculty and students throughout the institution to foster and sustain a culture that practices, values, and rewards high-quality teaching and learning as both an individual and institutional priority.
Education and Training
Baylor College of Dentistry, DDS, General Dentistry, 1977
Grambling State University, BA, 1974
Research Interests
Periodically, Dr. Holyfield served as a research mentor for five students in the College of Dentistry Summer Research Program between 2003 and 2013. Subjects included tobacco education and cessation and cultural competence. Grants in which has served a key role are listed below:
Bridge to dentistry: Awareness to practicing/teaching/research. HRSA D34 HP24458; 2012-2017; (Co-Investigator)
CUSPID: College of Dentistry's oral health research education grant. NIH/NIDCR 1R25 DE018883; 2008-2013; (Steering Committee)
Comprehensive Tobacco Prevention Network, Cancer Prevention and Research Institute of Texas, Sept. 1, 2009 – August 31, 2010 (PI
Spit Tobacco Prevention Network, Texas Cancer Council, Sept. 1999 - August 2009 (PI)
Translating Dental Student Tobacco Education, National Institute of Dento-Cranial Research, Sept. 1, 2003 – Aug. 31, 2008. (Co-investigator)
Teaching Interests
Dr. Holyfield's interests have focused on training skilled clinicians, enhancing pedagogy and fostering a climate of cultural sensitivity and inclusion. Initially, I instructed pre-doctoral students in Preventive Dentistry and Oral Diagnosis clinics. This included oversight of students in extramural clinics.
Shortly after being appointment director of faculty development, Dr. Holyfield learned that faculty manpower shortage was a major cause of concern among administrators of U.S. dental schools. Studies identified the scholarship of teaching as one of the greatest factors contributing to this shortage Surmising that the inability of individual faculty members to successfully meet the responsibilities of teaching could be attributed, in part, to a lack of formal training in academia, I set about determining options to help address the concern.
First, she received approval for a selective, Exploring Dental Academia. The course was designed to introduce the idea of an academic career early during the students' professional training as a means of enhancing the future faculty pipeline and to provide a foundation for undergraduate dental students in the pedagogical skills necessary to succeed as dental educators. She also introduced a teaching component to the Faculty Development and Networking Series through which colleagues would gain instruction in specific aspects of pedagogy ranging from engaging students in interactive classroom learning to teaching and assessing with technology. Currently, Dr. Holyfield is a graduate faculty member for the Educational for Health Professionals Program where she serves as course director and instructor for an online course on teaching strategies. Similarly, she has served as a guest presenter in the teaching skills course.
Awards, Recognition and Service
Recipient, American Dental Education Association (ADEA)/Gies Foundation Fellowship, 2012
Recipient, Texas A& M Baylor College of Dentistry Institutional Service Award, 2012
Recipient, ADEA/GlaxoSmithKline/National Dental Association Jeanne Sinkford Fellowship, 2007
Graduated Summa Cum Laude, Grambling State University, 1974
Representative Publications
Holyfield L, Miller B. A Tool for Assessing Cultural Competence in Dental Education. JDent Educ. 2013 77:992-999.
Holyfield L, Berry C. Designing an Orientation Program for New Faculty. J Dent Educ. 2008 72: 1531-1543
Wilder RS, O'Donnell JA, Barry JM, Galli DM, Hakim FF, Holyfield LJ, Robbins MR. Is Dentistry at Risk? A Case for interprofessional education. J Dent Educ. 2008 72: 1231-1237
Holyfield L, Bolin K, Rankin K, Shulman J, Jones D, Eden B. Use of computer technology to modify objective structured clinical examinations. Journal of Dental Education. (October, 2005)
Holyfield, L. "Spit Tobacco: Content, Nicotine Delivery, Health Effects, & Cessation." Texas Dental Journal, (June, 2005 pp. 536-545)