"

I like the location and the city the school was located in. It is very easy to get overwhelmed during dental school, so time management is the best way to make sure that doesn't happen."
Payton Keller
D4, Texas A&M College of Dentistry
Dentistry Insider
Dentistry Insider is the home for Texas A&M College of Dentistry students, faculty, staff, alumni, and friends to find updates on the latest events, achievements and professional activities from across our campus.
Dental Injuries and Athletes
Texas A&M College of Dentistry third-year dental students Ram Deole and Julie Langenbahn had a question: How much do collegiate athletic trainers know about what to do when an athlete loses a tooth, gashes their tongue or chips an incisor?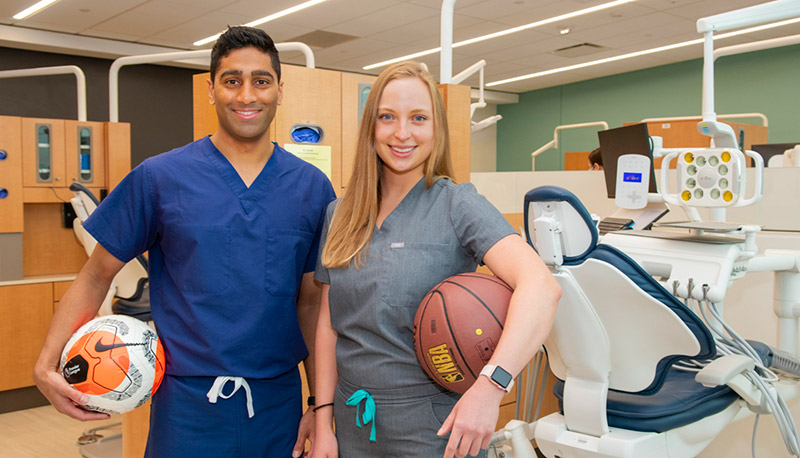 Transformational educators
Highly accomplished clinicians, researchers and distinguished scholars are instrumental in producing graduates who are amply prepared for the realities of an evolving health care landscape. Get to know the dedicated faculty who support our mission.
Giving to Alumni Association
The college has graduated more than 9,000 dentists and dental hygienists since its founding in 1905. Our alumni are among the best and most sought after clinicians, educators and researchers throughout the world.
Alumni Association