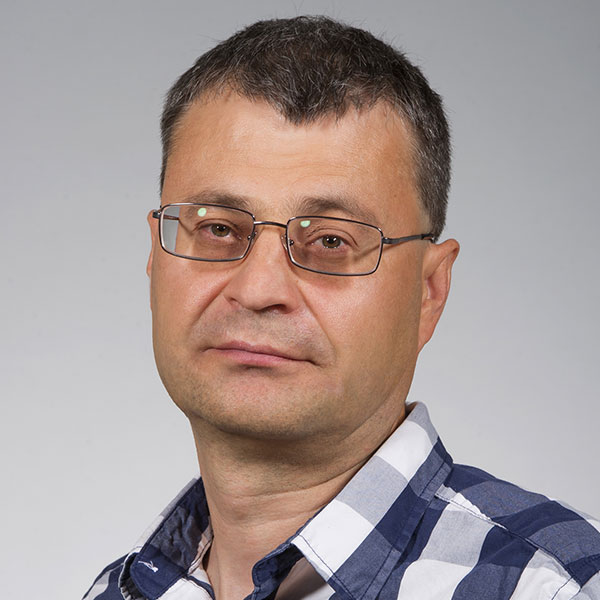 Instructional Assistant Professor
Contact
Department of Biomedical Sciences
3302 Gaston Ave.
Dallas , TX 75246
umorin@tamu.edu
Phone: 214.828.8409
Fax: 214.874.4538
Google Scholar

Biography
Education and Post-Graduate Training
Ph.D., Biology; Baylor University, Waco, TX  (2006)
M.S., Biology, Yaroslavl State University, Yaroslavl, Russia (1995)
Career History
Instructional Assistant Professor (2016 - present)
Instructor in Dental Hygiene; Evidence-based Dentistry (2016 - present)
Instructor in Gross Anatomy (2013 - present)
Postdoctoral Fellow, Dept. of Biomedical Sciences, Texas A&M University Baylor College of Dentistry, Dallas (2013-2016)
Neuroscience Instructor, Dept. of Biomedical Sciences, Texas A&M University Baylor College of Dentistry, Dallas (2013-2015)
Neuroscience Instructor, College of Medicine Texas A&M University, Temple, TX. (2014-2015)
Adjunct Professor,  Math and Science Division, Brookhaven College, Farmers Branch, TX. (2010-2013)
Coastal Ecologist, Texas Water Development Board, Bays and Estuaries Team, Austin, TX  (2007-2009)
Selected Publications
Kramer P, Stinson C, Umorin M, Deng M, Mahesh R, Bellinger L, Yee MB, Kinchington PR.  Lateral thalamic control of zoster associated facial hypersensitivity.  European Journal of Neuroscience; submitted for review.
Umorin M, Kramer PR, Bellinger LL.  Distance-based permutation of inter-meal differences as a sensitive test of temporomandibular joint nociception in rats.  Journal of Applied Biobehavioral Research.  Accepted for publication (2016)
Umorin M, Johnson C, Bellinger LL, Kramer P.  Genes in the GABA pathway increase in the lateral thalamus of Sprague Dawley rats during the proestrus/estrus phase.  Journal of Cellular Physiology.  First published online: 30 Sept 2015.  DOI: 10.1002/jcp.25198.
Kramer P, Umorin M, Bellinger L .  Attenuation of myogenic orofacial nociception and mechanical hypersensitivity by viral mediated enkephalin overproduction in male and female rats.  BMC Neurology 15:34-46, 2015.
Umorin M, Lind O.  Cell volume distribution dynamics of Chlorella vulgaris Beij. in batch cultures under continuous light.  Biotechnology Letters 27(5): 347-354, 2005.
Umorin M, Lind O. Phytoplankton growth models: A hierarchical critique.  Arch. Hydrobiol. Suppl. 151(3) (Monogr. Stud): 191-242, 2005.