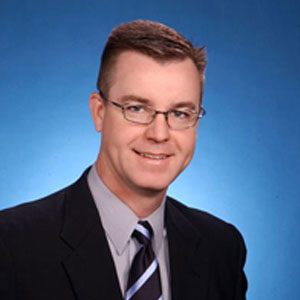 Clinical Associate Professor
Contact
Department of Comprehensive Dentistry
3302 Gaston Ave.
Dallas , TX 75246
bhutson@tamu.edu
Phone: 214.828.8957

Biography
Education and Post-Graduate Training
College of Dentistry -  M.S., Health Professions Education – 2005
College of Dentistry - D.D.S. – 1993
Texas Tech University - B.S., Biology, – 1989
Armed Forces Institute of Forensic Pathology, Forensic Dental Identification and Emerging Technologies Course- 2008
Senior Officers Leadership Training Course May- 2014
Teaching Interests
Dr. Hutson has been the director of Clinical Fixed Prosthodontics at the Texas A&M University Health Science Center, College of Dentistry.  He is also attending clinical staff at the Baylor University Medical Center, Charles A Sammons Cancer Center.  
Dr. Hutson is a seventeen year veteran of the United States Navy and currently holds the rank of Captain/O6.  In 2014, he was APPLY Board selected as the Senior Dental Executive for Expeditionary Medical Force Dallas – ONE.    He was mobilized in 2003 in support of Operation Iraqi Freedom.  He has augmented multiple U. S. Marine Corps combat and humanitarian missions in Africa, the Middle East, and Eastern Europe, and he has been awarded a variety of personal and campaign awards, including a Presidential Unit Citation.  In 2014 Captain Hutson conducted a command investigation and chaired a working group which reviewed infection control practices currently utilized by the United States Marine Corps.  The working group produced a comprehensive guidance document regarding infection control procedures both in garrison and in the expeditionary environment.  Captain Hutson also identified a manufacturing issue concerning the sterility of widely used dental exam instruments for military screening exams.  The identification of this issue resulted in a change in United States Navy Policy.
In addition to his duties at the Baylor campus and with the U.S. Navy Reserves, Dr. Hutson is a frequent speaker at meetings throughout the country.  He has presented a widely popular symposium on the management of medically complex patients.  As one of the attending dentists at the Baylor University Medical Center, Charles A. Sammons Cancer Center, Dr. Hutson has amassed a significant collection of complex patient cases and scenarios, which are presented in a collegial format.  Dr. Hutson has a passion for the medically complex patients and often treats patients who have been turned away by other providers.  He has special interest in patients with coagulopathies, pre and post-transplantation patients, preparation of patients for head/neck radiation, and patients with complications after oncology treatment.   
Dr. Hutson frequently speaks on 'standard of care' and ethical considerations in dentistry.  He is a consultant to several professional liability insurance companies and has served as an expert witness on medico legal issues throughout the South and Southwest.
Selected Publications
Refereed Papers
Dunn JR, Hutson B, Levato CM, "Photographic imaging for esthetic restorative dentistry", Compend Contin Educ Dent. 1999 Aug;20(8):766-8, 770-2
Tidwell E, Hutson B, Burkhart N, Gutmann JL, Ellis CD, "Herpes zoster of the trigeminal nerve third branch: a case report and review of the literature", Int
Endod J. 1999 Jan;32(1):61-6 Tidwell E, Jenkins JD, Ellis CD, Hutson B, Cederberg RA, "Cutaneous odontogenic sinus tract to the chin: a case report", Int Endod J 1997 Sep;30(5):352-5
Non-refereed Papers
Hutson B, "Evaluation of Clinical Faculty for Promotion and Tenure: A survey of dental schools in the United States", 2005
Specialty Training/Board Certifications
Member of the Graduate Faculty 2012
Texas A&M University Health Science Center, Faculty Senator 2012
College of Dentistry, Chairman – Credentials Committee, 2005-2008
College of Dentistry, Clinical Affairs Committee Chairman, 2008-2012
Faculty Advisor – Society of Federal Dentists, 2006-2012
Student Promotions Committee, 2003-2007
Faculty Credentialing Committee, 2003-2008
Faculty Awards Committee, 2003-2004
Admissions Committee, 1997-2001
Collaboration with Department of Anthropology; Southern Methodist University, Dallas, Texas; Catalog and Analysis of 200 Pueblo Indian Remains
Baylor University Medical Center Dallas- Clinical Attending Staff 2008-Present
Baylor Institute for Rehabilitation Dallas – Consulting Privileges 2008-Present 
Baylor Jack and Jane Hamilton Heart and Vascular Hospital- Courtesy Privileges 2008-Present
Baylor University Medical Center; Charles A. Sammons Cancer Center- Clinical Attending Staff 2011-Present
National Service/Recognition
2012 Dallas County Dental Society Faculty Award
Member, Texas Dental Association
Member, American Dental Association
Member, Dallas County Dental Society
Member, American Dental Educators Association
Member, Christian Medical Dental Association
Member, American Academy of Forensic Sciences
Promoted to the rank of Captain/O6 United States Navy 1 October 2011
Elected to the International College of Dentists 2010
Elected as Fellow to the International College of Dentists 2010
Elected as Fellow to the American College of Dentists 2012