Reginald W. Taylor, DMD, DMSc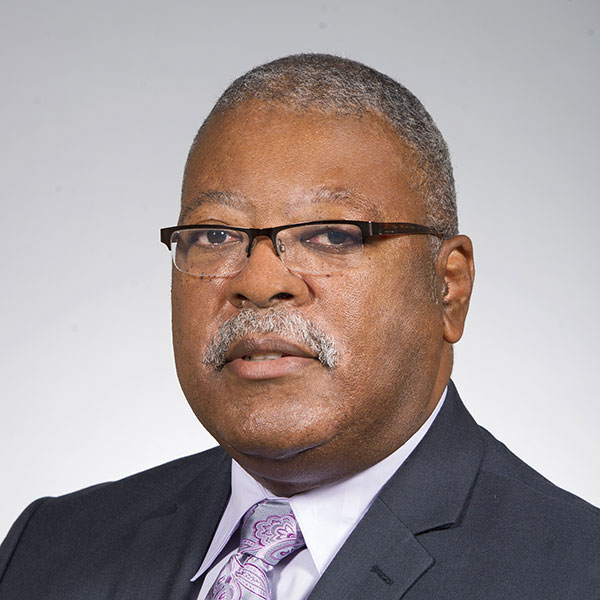 Reginald
W.
Taylor
, DMD, DMSc
Interim Associate Dean for Graduate and Professional Programs
Director of Pre-Doctoral Orthodontics
Associate Professor
Contact
Department of Orthodontics
3302 Gaston Avenue
Dallas , TX 75246
rwtaylor@tamu.edu
Phone: 214.828.8125
Fax: 214.874.4569

Biography
Dr. Reginald W. Taylor is currently Associate Professor and Director of Undergraduate Orthodontics at the College of Dentistry.  Dr. Taylor received his B.S. in Chemistry from Xavier University of Louisiana in 1982.  He then received his D.M.D. in 1987 from the Harvard School of Dental Medicine (HSDM). 
Dr. Taylor received his Orthodontic Certificate and Doctor of Medical Sciences (D.M.Sc.) in Oral Biology in 1992 from the Harvard School of Dental Medicine and the Forsyth Dental Center.  After receiving his degree and certificate, he accepted a full-time faculty position at the University of Alabama School of Dentistry.  There, Dr. Taylor taught pre and post-doctoral orthodontics until accepting his current position at Texas A&M University College of Dentistry in the year 2000. In addition to his teaching, research and administrative responsibilities, Dr. Taylor has enjoyed the opportunities to engage in extramural and intramural clinical orthodontic practice.   
Dr. Taylor has published original articles as well as given oral presentations in both clinical and basic science research areas, and is a Diplomate of the American Board of Orthodontics.
Dr. Taylor is married to his lovely wife, Daphine, and has two children.  In his spare time, he enjoys reading, gardening, watching sports and listening to music.
Education and Post-Graduate Training
Xavier University of Louisiana, B.S. summa cum laude 1982
Harvard School of Dental Medicine, 5 years, D.M.D. 1987
Harvard School of Dental Medicine, 6 years, D.M.Sc. 1992
Harvard School of Dental Medicine, 6 years, Certificate in Orthodontics 1992
Forsyth Dental Center, 6 years, Certificate in Orthodontics 1992
Harvard School of Dental Medicine/Forsyth Dental Center, 6 years, Research Fellow in Orthodontics 1992
Harvard Medical School, Department of Anatomy, 6 years, Research Fellow in Orthodontics (Oral Biology) 1992
Certificate, Education for Health Care Professionals 2016