Improving Lives
Through research, College faculty members are opening new doors in a wide range of areas including craniofacial development and genetics, mineralized tissue biology, bioengineering and regeneration, craniofacial pain and a variety of translational clinical research projects involving implants, periodontal disease management, salivary gland dysfunction, cancer detection and tobacco cessation.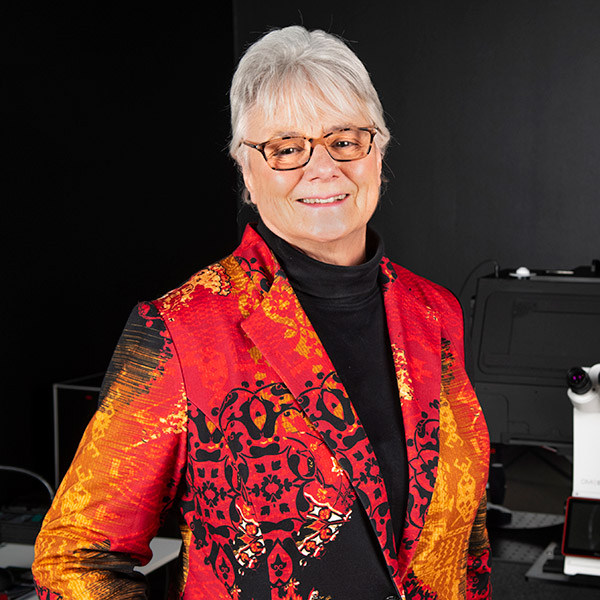 "

Kathy Svoboda is Regents Professor and interim associate dean for research. Her research focuses on signal transduction pathways controlling developmental processes and cell biology of adult tissues. "
Dr. Kathy Svoboda
Center for Craniofacial Research & Diagnosis
The Center for Craniofacial Research and Diagnosis (CCRD) is a distinct multidisciplinary center of research excellence that resides within the College of Dentistry. The primary goal of the CCRD is to provide a forum to increase funded research and related programmatic activities leading to greater understanding of the etiology, natural history, diagnosis, and treatment of developmental abnormalities and functional disorders in the craniofacial region. Such knowledge will lead to new and improved treatments of developmental, disease, and functional disorders of the craniofacial region.
Technology Development
The College of Dentistry has made it a priority to proactively advance technology development, translational research, and technology transfer and commercialization. Active participation by clinical and basic science faculty as well as student trainees is encouraged. The Technology Development Office is dedicated to advanced technology transfer and commercialization opportunities and initiatives while maintaining the high standards inherent in existing research programs.
Clinical Trials and Studies
Clinical trials help discover ways to prevent or manage various health conditions. Research must show procedures or medicines are safe and effective before they can be approved for use. Without these clinical research studies and the volunteers who take part in them, oral health care and medicine could not advance.