Lily T. Garcia, DDS, MS, FACP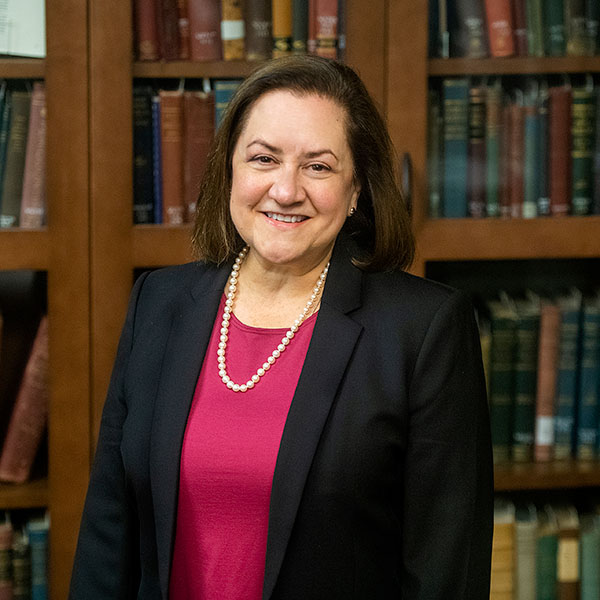 Lily
T.
Garcia
, DDS, MS, FACP
Dean, Texas A&M School of Dentistry
Contact
Office of the Dean
3302 Gaston Ave.
Dallas, TX 75246
Garcia.lilyt@tamu.edu

Biography
Dr. Lily T. Garcia joined Texas A&M School of Dentistry as its 17th dean on Oct. 1, 2022. She previously served as dean and professor of the University of Nevada, Las Vegas School of Dental Medicine. Prior to her position at UNLV, Dr. Garcia was the associate dean for education at the University of Iowa College of Dentistry. Before joining Iowa's dental school, Dr. Garcia held various administrative roles at the University of Texas Health Science Center at San Antonio School of Dentistry, including chair of the Department of Prosthodontics and director of the Division of Advanced Education and External Affairs. Additionally, Dr. Garcia has served as chair of the Department of Restorative Dentistry at the University of Colorado Health Sciences Center School of Dentistry and was a faculty member at the International Dental Academy in Tokyo.

A respected national leader in dental education, Dr. Garcia is the past chair of the board of the American Dental Education Association and has served as the vice president for the ADEA of Council Sections, chairing the national taskforce that produced the ADEA Guidelines on Academia-Industry Interactions. Dr. Garcia also has served as president of American College of Prosthodontists and chair of the board for the organization's education foundation.

Dr. Garcia completed her undergraduate work at the University of Texas at Austin and went on to earn her dental degree from Baylor College of Dentistry, which is now Texas A&M School of Dentistry. She also has a certificate and master's degree in prosthodontics from the UT Health San Antonio.

A national and international lecturer, Dr. Garcia has co-authored and edited several textbooks and published numerous articles and abstracts. She has served on the editorial boards for Quintessence International Journal and International Journal of Prosthodontics and currently is a reviewer for the Journal of the American Dental Association and the Journal of Prosthetic Dentistry.

Dr. Garcia is a board-certified prosthodontist who has received many of her specialty's highest honors including being named as diplomate of the American Board of Prosthodontics and a fellow of the American College of Prosthodontists. She is also fellow of the American College of Dentists and the International College of Dentists.

Highly lauded for her achievements in academic dental medicine, Dr. Garcia received the Educator of the Year award from the American College of Prosthodontists in 2004, an ADEA Presidential Citation in 2011 and the Hispanic Dental Association Women's Leadership Award in 2012. She is a fellow of the Hedwig van Ameringen Executive Leadership in Academic Medicine Program as well as the Big Ten Academic Alliance Leadership Program.