Amal A. K. Noureldin, BDS, MSD, MS, PHD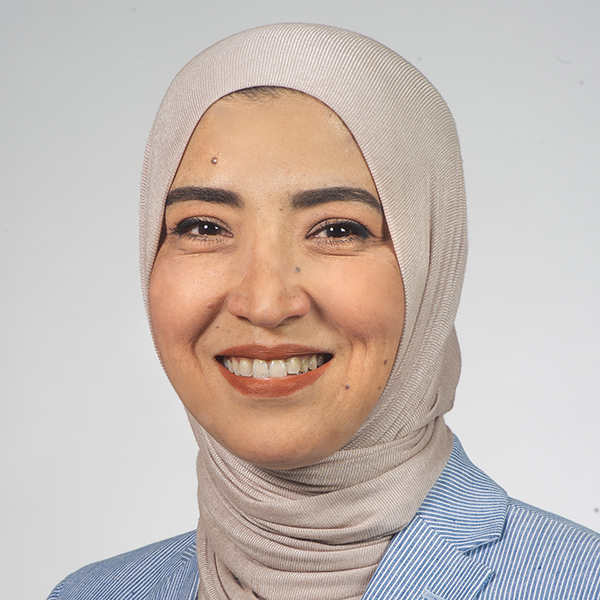 Amal
A. K.
Noureldin
, BDS, MSD, MS, PhD
Interim Department Head, Public Health Sciences
Director of Predoctoral Program
Clinical Associate Professor
Contact
Public Health Sciences
Texas A&M University College of Dentistry
3302 Gaston Avenue
Dallas , TX 75246
anoureldin@tamu.edu
Phone: 214.828.8254
Fax: 214.874.4538

Biography
Dr. Noureldin BDS, MSD, MS, PhD, Clinical Associate Professor and Director of Cariology in Department of Public Health Sciences of College of Dentistry Texas A&M, specializes in three areas of dentistry, operative dentistry, preventive dentistry and cariology (caries management).
She received her dental degree (1993) at Faculty of Oral and Dental Medicine, Cairo University, Egypt. Noureldin began her career as a dentist and a faculty and earned Master of Science degree in Operative Dentistry, Cairo University, Egypt (1998). Earned Master of Science in Biomaterials (2003) from Baylor College of Dentistry (Texas A&M University, USA) and PhD degree in Operative dentistry (2007), joint supervision between Baylor College of Dentistry and Faculty of oral and Dental Medicine, Cairo University.
Dr. Noureldin is a dentist, scholar, educator and a dedicated mentor. Currently, a Currently as Associate Professor her responsibilities include pre-doctoral/postdoctoral didactic and preclinical/clinical Cariology and Prevention teaching with administrative responsibilities as Vice Department Head and Director of Pre-doctoral Program. Amal has special passion in mentorship both within and outside COD, and at international level. She is the program director of Summer Research Group) for undergraduate students.
Her research interest, which is on dental caries and white spot lesion prevention and treatment, has been supported by Industry contracts and intramural grants. She published in peer-reviewed journals. Noureldin is the elected President of the (AADR)-Dallas Chapter. In recognition of her leadership qualities and accomplishments, Noureldin was honored with Distinguished Teaching Excellence Award (2016) and honored with Clinical Faculty Research Award in 2019 by Texas A&M College of Dentistry.
Education and Training
Faculty of Oral and Dental Medicine, Cairo University, Bachelor's Degree, 1993
Faculty of Oral and Dental Medicine, Cairo University, Master of Science Degree in Operative Dentistry, 1998
Baylor College of Dentistry, Master of Science in Biomaterials, 2003
Baylor College of Dentistry / Faculty of Oral and Dental Medicine, Cairo University, PhD Degree in Operative Dentistry, 2007
Research Interests
Dental Caries and White Spot Lesion Prevention and Treatment
Awards, Recognition and Service
Distinguished Teaching Excellence Award, Texas A&M College of Dentistry (2016)
Clinical Faculty Research Award, Texas A&M College of Dentistry (2019)
Memberships
President of the (AADR)-Dallas Chapter